Everybody associates bath bombs with bright colorful balls making up eye-catching displays in beauty stores and exuding a myriad of luxury aromas, delicate and intensive, sweet and fruity, citrus, and floral, that immediately get you hooked up. Yet, have you ever wondered what those balls are actually made of and what are the benefits of bath bombs?
Bath bombs are made of compressed dry ingredient mixtures that effervesce in water. The basic ingredients are a weak acid citric and a bicarbonate base that remain nonreactive when dry and produce a characteristic fizz when a wet, and different class of salts. Other ingredients contained in bath bombs include Natural scented components and dyes to add bubbles, aroma, and color vegetable to your bathwater.
Besides, bath bomb mixtures might contain some essential oils and natural butter to moisturize and nourish your skin and even some dry flowers, herbs, and glitter for aesthetic purposes. Normally featuring a spherical shape, hence is the name, bath bombs come in many different shapes, sizes, colors, and scents to fit the most exacting tastes and preferences.
Bath bombs contain emollients that make water softer and more friendly to your skin. Besides, all-natural essential oils of lavender, rose, chamomile, tea tree, eucalyptus, almond and lemon as well as coconut, Shea, and cocoa butters will moisturize, soothe, and nourish your skin leaving it soft, velvety, and supple. Along with fizzing effect, the citric acid and sodium bicarbonate will clean and heal your skin and strengthen your blood vessels. While repairing your skin, these ingredients will give it more radiant, healthy, and younger look.
In addition to skin pampering effect, bath bombs help create a one-of-the-kind luxurious and opulent atmosphere of relaxation and indulgence. Once a lovely effervescent ball contacts water, it will burst with numerous bubbles, and color splashes, and release unforgettable scents turning your ordinary bath into SPA-quality experience.
One of the major benefits most people love bath bombs for is their amazing fragrances filling your bathroom with amazing odors and then lingering on your skin with delicate aromas. On top of that, those scents allow achieving effects similar to those of aromatherapy. All of this is due to natural oils contained in all high-quality bath bombs. If your energy level is low and you take a bath in the morning to refresh and reboot yourself, citrus scents will work the best. It will help you wake up and be ready for the challenges of the upcoming day. And vice versa, if you need to shake off the stress and tension at the end of the day, a lavender scent will turn your bath into a calming and relaxing retreat removing fatigue, soothing your nerves, and contributing to a healthy sound sleep.
HOW TO USE?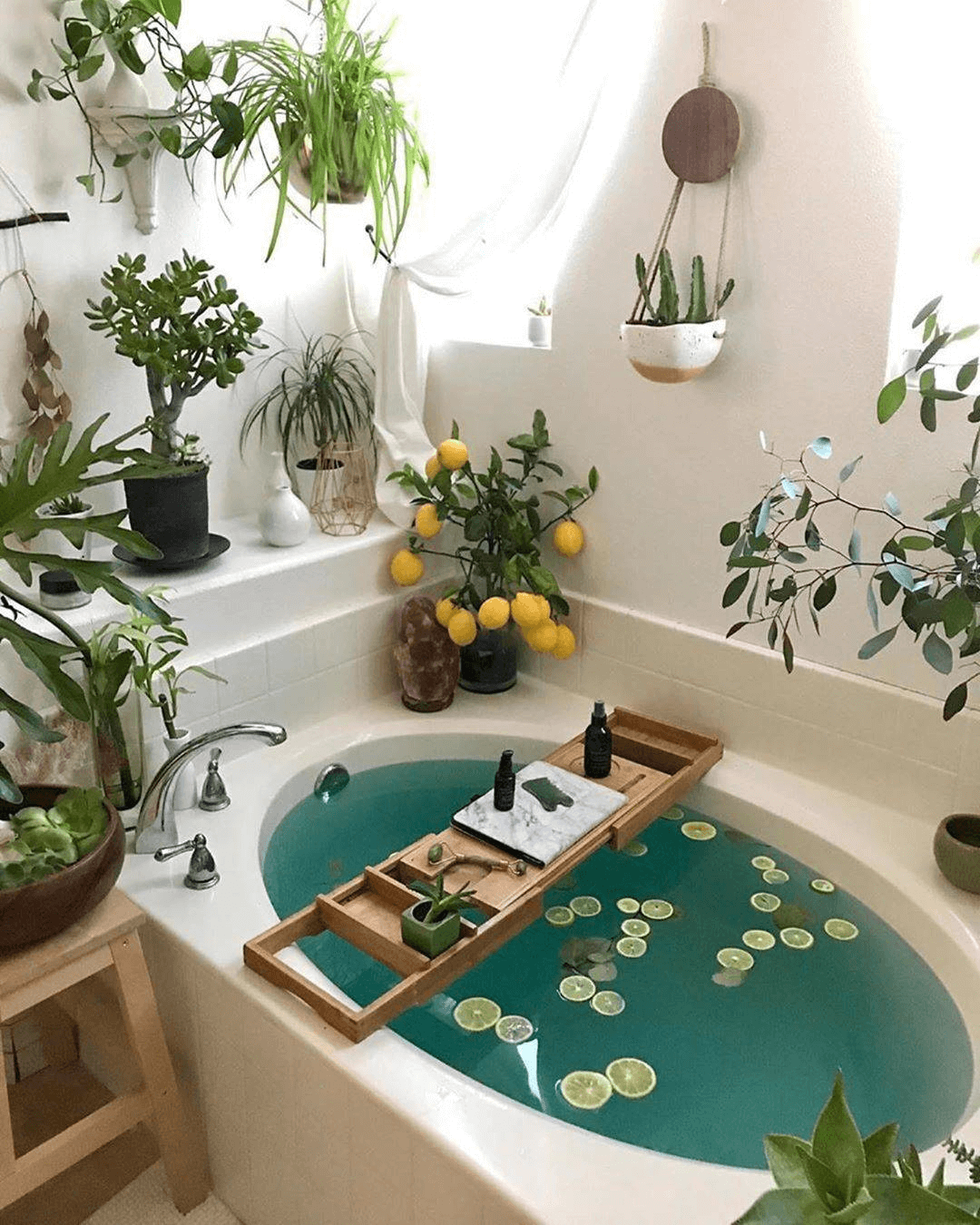 Fill the bathtub with water. Fill it as deep as you like and choose a comfortable temperature. If you are going to leisure in the bath for longer, go for a bit hotter water, and to make your bathing session maximum relaxing, put a bath pillow into your tub.
Drop the bomb of your choice into the water. Once in the water, it will start bubbling and fizzing, and eventually, it will dissolve saturating the water with salts, butter, and essential oils sealed inside. How long does it take for a bath bomb to set? Usually, it is for about several minutes. However, you are free to enter the tub when the bomb is still fizzing.
Find a comfortable position and relax. You can either read a book, listen to your favorite music if you have a shower speaker, or simply lay back and plunge into serenity peacefully soaking in warm water and letting it ease your entire body.
As the water naturally cools down, it is time to get out of the bathtub. You do not necessarily have to rinse in the shower after using a bath bomb. However, if you used a colored bomb, the one with glitter or a black bath bomb, it's recommended to do so.
When you drain the water, clean the tub. Simply rinse it with warm water.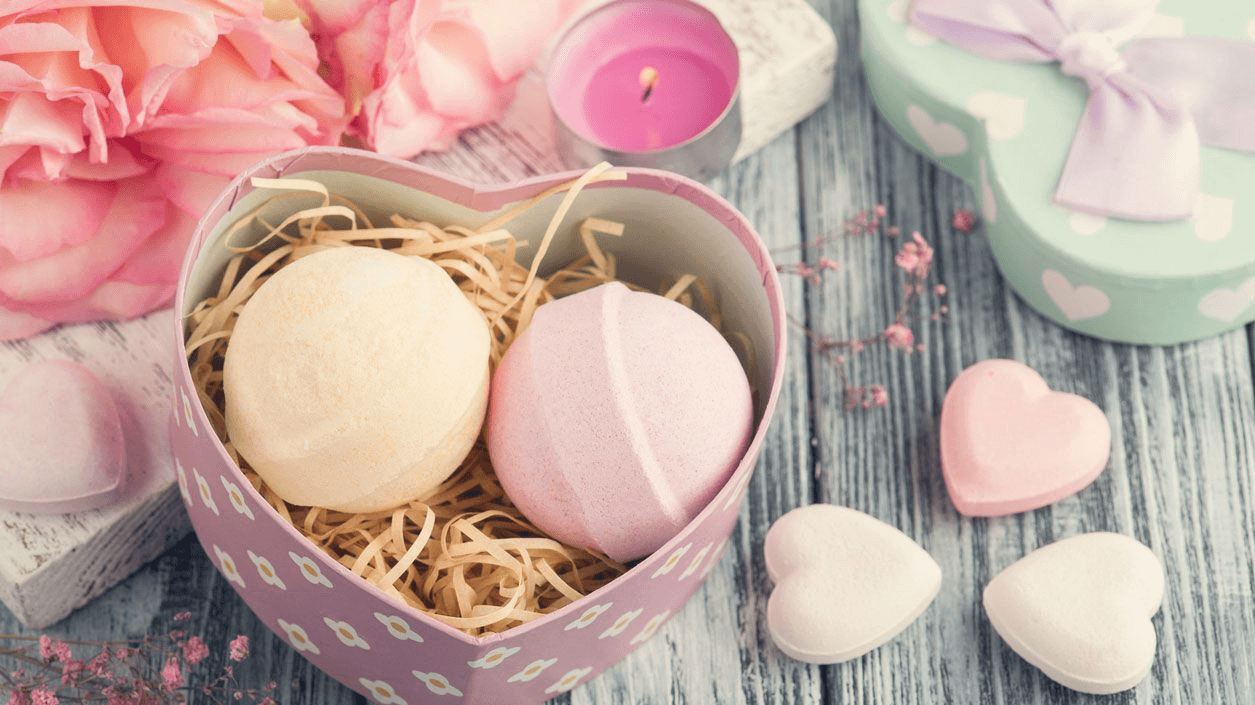 Being an extremely popular beauty product in recent years, bath bombs can be also used outside of the tub. Below, we've summed up several alternative bath bomb applications that will be especially useful for those who are not much of a bath person or only have a shower, yet still don't want to miss that bath bomb trend.
Place a bath bomb into a fabric bag made from organza or some similar type of fabric with a tie on the top. You can use it dry as a lined freshener when put in the drawer or you can attach it to the shower head and take a kind of aroma shower. Besides, you can use it as a shower bomb. Just place it on the floor of your shower and let the water break it and release the fragrances.
Note:
Our Bath bombs is of the premium quality and contains only natural ingredients.